52200-5A2-00F
Tuotenumero:
52200-5A2-00F
Tavaramerkki:
RR Racing
Yksikkö:
tk
Varastotilanne:
Tuotetta ei varastossa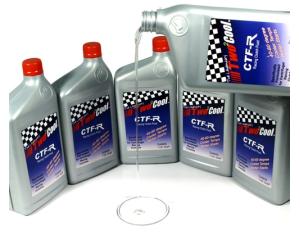 NEW AND IMPROVED FORMULA!!
Formulated for transmissions that featuring a centrifugal clutch system!
Cools better and maintains a perfect balance of friction and lubrication for a more consistent engagement of clutch then any brand of fluids. CTF-R has shown to reduce costs by up half, when considering the replacement parts from heat damage and lowering the amount of fluid changes needed.
Super Light weight oil produces the perfect balance of lubrication and Friction.
Work in all transmission that feature Gears, Bearing and Centrifugal Clutches.
Will stop blueing of drums & pressure plates and warpage due to overheating!
Extends clutch spring life by 2X longer than other fluids
Better starts due to better lock up of the clutch
Colored clear as water to allow you to analyze oil for clutch engagement and wear
Join the ones that proved this to be #1 Clutch Fluid at Loretta's and the US Open this year!The CTF-R is clear as water and has no dyes to hide what is happening inside your clutch systems. This allows you to see when oil needs to be changed, and if there is any wear on the clutch friction pads.
CTF-R#7036 is transmission fluid delivering the best balance of controlled Friction and reduced temperature friction and pressure plate protection. It has additional anti-wear and proprietary two2cool additive which are perfectly designed to protect high performance motorcycles that feature a centrifugal clutch systems. It has proven to improve engine performance, lengthens oil life, decreases sludge and neutralizes corrosive alkalinity, prolong use of transmission and clutch springs, pressure plates, clutch discs and bearing.
Can't you afford not to add this extra protection from heat? The cost of repairing the average clutch is between $100-$250 dollars, all this due to overheating cause from slipping. That is more expensive than preventing it to begin with by using CTF-R. This product outlasts any other product on the market! With normal use customers are reporting to only change it if they are rebuilding the transmission or clutch.
Note: Shake well, Additive and Base oils can separate over time. Normally consumers would not see this separation do to dyes in the oils. CTF-R is very pure oil and sometimes show the ad packs separated. Shake well and keep in an area 60-110 degrees.
Tuotenumero:
Two207036 ,
Varastotilanne:
Tuotetta ei varastossa
21,00 €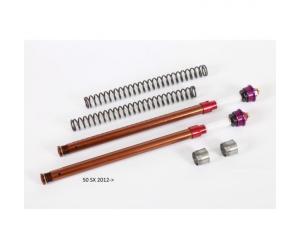 Tuotenumero:
KF50KT17 ,
Varastotilanne:
Varastossa
402,00 €